Instructors
Instructors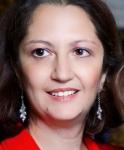 Instructor: Triantafyllia (Lina) Papadopoyloy, Associate Professor
http://law-constitution.web.auth.gr/lina/cv/
http://www.monnet-centre.uni-bremen.de/projects/thinkingbeyond/pdf/LinaPapadopoulou_CV.pdf
Content Development Associate: Vasiliki Kokota
Course Syllabus
Course Syllabus
The EU as an international (or supranational?) organization.
The institutional framework of EU.
The European Union as a sui generis organization.
Can the European Union as a sui generis organization have a constitution?
The material Constitution of the EU.
Democracy and legitimacy of EU.
The protection of fundamental rights at EU level.
Judicial protection of individuals.
The European Citizenship.
The contribution of National Parliaments to the good functioning of the EU
Course Objectives/Goals
Course Objectives/Goals
Understanding the functioning of the European Union. Relations between the Member States.
Constitutional principles and values common to European level.
Prerequisites/Prior Knowledge
Prerequisites/Prior Knowledge
There are no

prerequisite courses

.

G

ood knowledge

of contitutional

and

EU law

is

desired for better understanding.



Bibliography
Bibliography
Hermann-Josef Blanke, Stelio Mangiameli (eds), The European Union after Lisbon - Constitutional Basis, Economic Order and External Action, 2012.
Additional

recommended

literature
Λ. Παπαδοπούλου, Εθνικό Σύνταγμα και Κοινοτικό Δίκαιο, το ζήτημα της υπεροχής, Κέντρο Ευρωπαϊκού Συνταγματικού Δικαίου "Ίδρυμα Θεμιστοκλή και Δημήτρη Τσάτσου", Αντ. Σάκκουλα, 2009
Ernst Haas, The Obsolescence of Regional Integration Theory, Berkeley CA: University of California Press 1975.
K. Nicolaïdes,  The New Constitution as European Demoi-cracy?, The Federal Trust 2003.
European Constitutionalism Beyond the State, Weiler/Wind (eds), CUP 2003.
Target Group
Target Group
Erasmus students and foreign speakers with interests on European and constitutional law, international relations and political science.